#1 Digital Networking Club
Join 5 000+ investors making better, brighter decisions in the fast-changing markets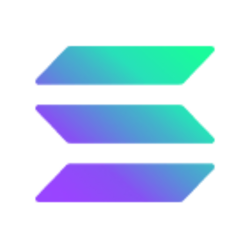 #1 Digital Networking Club
Join 5 000+ investors making better, brighter decisions in the fast-changing markets
Explore. Network. Earn. Repeat.
Get passive income and multiply your investments on main trends in digital market.
Reduce your risks by supporting the community and sharing experiences.
Networking Locations and Events
Make powerful connections with like-minded people in top locations.
All the top investors and founders are already here.
Tomorrow there will be a WATCH TO EARN THE SHOW with a live stream from the VIP Penthouse investors event at 8pm Dubai time.
June 24, 2022
Today at 7 pm Dubai time there will be a GLOBAL DIGITAL SHOW.
June 21, 2022
GLOBAL DIGITAL SHOW TODAY ON YACHT
Friends, the show is tonight, are you ready? At 8:30 p.m. Dubai time, we start with a live feed from a fancy yacht!
June 12, 2022
GDC VIP YACHT PRIVATE PARTY
Global Digital Club is hosting a special event – Investors party on yacht!
June 12, 2022
Trends at your fingertips
Get a feel for what projects are hyping with real-time expert
and investors data feeds and top stories
Your direct way to the secrets and mindsets of millionaires
GoldPesa, a tokenised gold-backed structured product created using artificial intelligence and blockchain technology.
Special offer: +30% when you buy through GDC partnership. 
It seems we can't find what you're looking for.
It seems we can't find what you're looking for.
ETH
Ethereum
(ETH)

Price
Market Cap
BTC
BNB
SOL
Name
Price
24H %

Bitcoin

(BTC)

$21,365.00

-0.30%

Ethereum

(ETH)

$1,226.99

-1.50%

BNB

(BNB)

$238.85

-0.33%

Solana

(SOL)

$40.51

-1.13%
Here are the stats behind who we are and what we do
#1 Decentralized Digital Club
Everything you need to grow your capital fast in one place.
Get access to the powerful community right now.