#1 Digital Networking Club
Join 5 000+ investors making better, brighter decisions in the fast-changing markets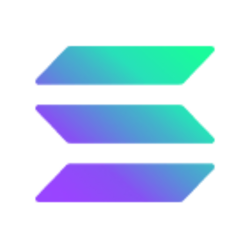 #1 Digital Networking Club
Join 5 000+ investors making better, brighter decisions in the fast-changing markets
Explore. Network. Earn. Repeat.
Get passive income and multiply your investments on main trends in digital market.
Reduce your risks by supporting the community and sharing experiences.
Networking Locations and Events
Make powerful connections with like-minded people in top locations.
All the top investors and founders are already here.
Online Global Digital Forum
Worldwide event with top experts, founders and investors
June 3-5, 2022
Penthouse for VIP Members and Guests
Exclusive event for GDC VIP Members and Special Guests in Dubai Penthouse on the Palm Jumeirah
May 21, 2022
Workshop for Global Digital Club members in Dubai – intro into IT ecosystem
May 8, 2022
Private event with great people. Top networking in GDC office, Dubai
May 4, 2022
Trends at your fingertips
Get a feel for what projects are hyping with real-time expert
and investors data feeds and top stories
Your direct way to the secrets and mindsets of millionaires
Meet Samuel Atebefia Omamuyowin, CEO/Founder, 7Figure Boss Pro.
He is a serial crypto investor whose early investment in ETHEREUM has earned him millions of dollars. Given his experience in spotting coins, he is currently mentoring hundreds of Nigerians on how to spot max out massive profit using his proven strategy in ETH.
Join Online Forum to learn from the best gdc.club/forum
It seems we can't find what you're looking for.
It seems we can't find what you're looking for.
ETH
Ethereum
(ETH)

Price
Market Cap
BTC
BNB
SOL
Name
Price
24H %

Bitcoin

(BTC)

$29,490.00

2.05%

Ethereum

(ETH)

$1,983.02

2.63%

BNB

(BNB)

$312.41

5.04%

Solana

(SOL)

$50.30

3.27%
Here are the stats behind who we are and what we do
#1 Decentralized Digital Club
Everything you need to grow your capital fast in one place.
Get access to the powerful community right now.